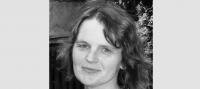 Research interests
Area of study
the testimony of tradition in research of history,
differentiations of town and village and their reflections in songs,
folk songs in rituals,
different folksong genres (ballads, soldiers songs, ritual songs),
the bearers of folksong creativity, itinerant singers,
folksongs and intercultural relations,
the history of folksong collecting and folksong research,
typology of folk songs.
Leading functions, membership and functions in associations and societies:
head of the Academic Council of the Institute,
member of International Ballad Commission,
member of SIEF Working Group on the Ritual Year,
member of Society for Slovene Studies,
member of Slovenian Ethnological Society. 
Reseach and pedagogical activites abroad:
academy exchange programme with the The Royal Scottish Academy: lectures at the University of Edinburgh, Scotland (2009),
research fieldwork in Cleveland, USA (2013).
Selected publications
Na poti v Kamnik, Ljubljana: ZRC SAZU, Založba ZRC, 2016 (Zbirka Folkloristika, 7).
Kamničani med izročilom in sodobnostjo : življenje kamniških meščanov od leta 1880 do druge svetovne vojne. Ljubljana: ZRC SAZU, Založba ZRC, 1998.
Skrita pričevanja o potresu leta 1348 v slovenskih deželah. Studia mythologica Slavica 20, 2017, str. 145–177.
Vloga Emila Korytka pri spoznavanju slovenskih pesemskih praks. Traditiones 46/3, 2017, str. 19–32.
Hidden behind the transcriptions : men and women as bearers of Slovenian ballads. V: Golež Kaučič, Marjetka (ur.). What to do with folklore? : new perspectives on folklore research, (B.A.S.I.S., 9). Trier 2017, str. 41–55.
"From the silvery midnight water" or the folk song between expectations and reality. Jahrbuch des österreichischen Volksliedwerkes 65, 2016, str. 126–137.
"Morebiti bi se še dal kje kak tak napev vloviti" : zapisovalske usmeritve na Slovenskem v kontekstu slovanskih povezav. Traditiones  45/2,  2016, str. 53–81.
Pozabljeni Kamnik in njegovo jezero. Studia mythologica Slavica 18, 2015, str. 81-109.
Was hat sich Bonaparte ausgedacht? : die Wahrnehmung der Franzosen in slowenischen Volksliedern. Jahrbuch des österreichischen Volksliedwerkes 64, 2015, str. 98-106.
Pesemsko obveščanje in ustvarjanje tradicije. Traditiones 43/3, 2014, str. 87–110.
Itinerant singers in Slovenia : views on a distinct phenomenon. V: McKean, Thomas A. (ur.). Songs of people on the move, (B.A.S.I.S., 8). Trier: Wissenschaftlicher Verlag, 2012, str. 3–15.
Ritualism as a reflection of social transformation and the researcher's (lack of) power. Traditiones 41/1, 2012, str. 159–174.
"Voda! Jaz ti darujem, od dna do dna …" : pesemske sledi verovanja v nadnaravno moč vode. Studia mythologica Slavica 14, 2011, str. 181–193.
Zvrstnost slovenskih ljudskih pesmi: refleksija pesemskega razvoja ali pogledov nanj. Traditiones 39/2, 2010, str. 124–145.
All publications (COBISS) >>
Curriculum Vitae
Education
BA in Slovene language and literature, BA in ethnology (1982),
MA in ethnology (1991),
PhD in ethnology (1997).
Employment
Department of Ethnology of Cultural Anthropology (1983–1995),
Institute for the Protection of Cultural Heritage of Slovenia (1996–1998),
Institute of Ethnomusicology, SASA (1998–).
Research areas
Folklore H400