Call for papers Traditiones 2018
Published on: October 5, 2017
We kindly invite you to participate in the upcoming issue of the international journal Traditiones. In 2018, one of the numbers of Traditiones will be dedicated to thematically different contributions arising from research in the field of folklore, ethnomusicology, ethnocoreology, ethnology, anthropology and literary studies, and other fields that interdisciplinary connect with the research of folk song, narrative, dance, musical tradition, etc. Contributions that deal with new theoretical or empirical findings in the aforementioned disciplines, and those forming new scientific and ontological paradigms, are particularly welcome.
Authors should send a title and a summary (up to 300 words) of their contribution to the editor of the upcoming issue, Marjetka.Golez-Kaucic@zrc-sazu.si, by 1 December 2017, and submit a full version of their article by 1 March 2018. Submission dates are fixed and there will be no extensions. When drafting your article, please follow the formatting guidelines and submission instructions of the journal in the attached Instructions to the authors.
Best regards
Prof. Dr. Marjetka Golež Kaučič, Research Advisor, editor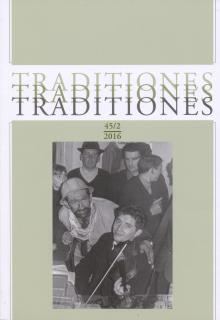 There are currently no new events.